AQUA Pump Seawater and Corrosive Fluid Pumping
CHPT was founded in 1991 by Dr. Doug Hicks and John Protack to engineer the patented Composite High Pressure Technology that came to be called Aqua Pump.  The efficiency, compact design and corrosion resistant construction dramatically reduced it's size and weight as compared to metal pumps. These advantages helped the Aqua Pump find wide acceptance for military use in reverse osmosis desalination systems. The Aqua Pump is now manufactured and sold internationally for both commercial and military desalination and custom high pressure fluidics systems from 0-1000 psi and 0-30 gpm (0-110 lpm) in applications such as:
Seawater Reverse Osmosis Desalination Systems
Industrial Filtration Systems
Ballast Transfer Pumps for Submersible UUV's and AUV's
5 to 17 Cylinder Prototype "Quiet" Pumps for Military Applications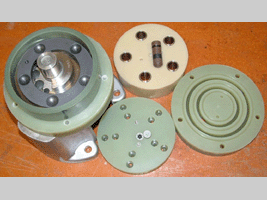 Disassembled 5 gpm, 1000 psi Aqua Pump shows composite housing, polymeric piston, valve, cam follower, and 316SS cam. The compact design results from the use of engineering polymers for all transmission bearings, allowing the solution being pumped to serve as the "transmission fluid" – eliminating the need for an oil lubricated transmission.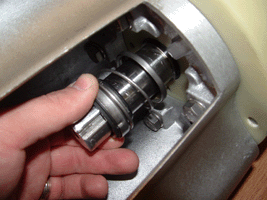 Mechanical shaft seals (as shown) or lip seals are used in most commercial and military seawater applications to seal the low pressure transmission. Aluminum flanges mounts, flex couplings allow the Aqua Pump to bolt directly to NEMA "C" face motors for compact installation and easy removal.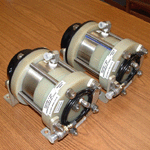 The Aqua Pump can also be configured with sealed magnetic drives when pumping highly corrosive fluids or in applications such as the submersible ballast pumps shown.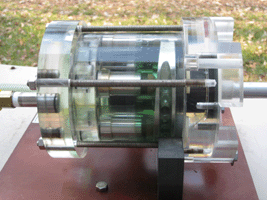 The Aqua Pump's simple design and operating principle can be seen in the  transparent model.
Additional Services
Below are a few of our additional offerings.  Please contact us to see what we can do for you!
Contact Us!