Scientific Equipment, Instrument Design & Fabrication
You know what samples and data you would like to collect, let CHPT help you design and fabricate the equipment and instruments to do the job. Since 1991 we have been helping researchers in the US and overseas to build the sampling equipment and instrumentation they need for reliable and repeatable data acquisition.
Our designers and technicians have experience in oceanographic research, prototype and instrumentation design, development and fabrication. Our extensive experience with polymers, composites and corrosion resistant alloys enables us to help you design reliable equipment suitable for rigorous applications such as:
Oceanography Sampling Systems
Sediment and Coastal Coring Equipment
Deep Ocean Dive Equipment and Pressure Vessels
Incubation Systems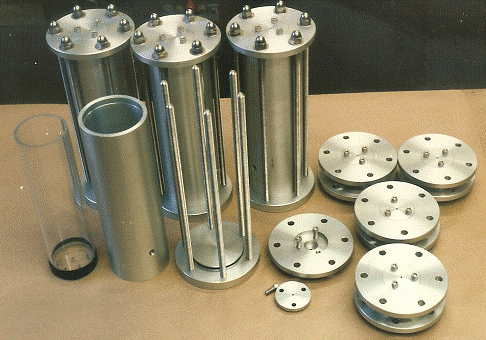 Pressure chambers provide a removable split silicone gasket to seal the plant tap root and pressurization of the root system up to 300 psi.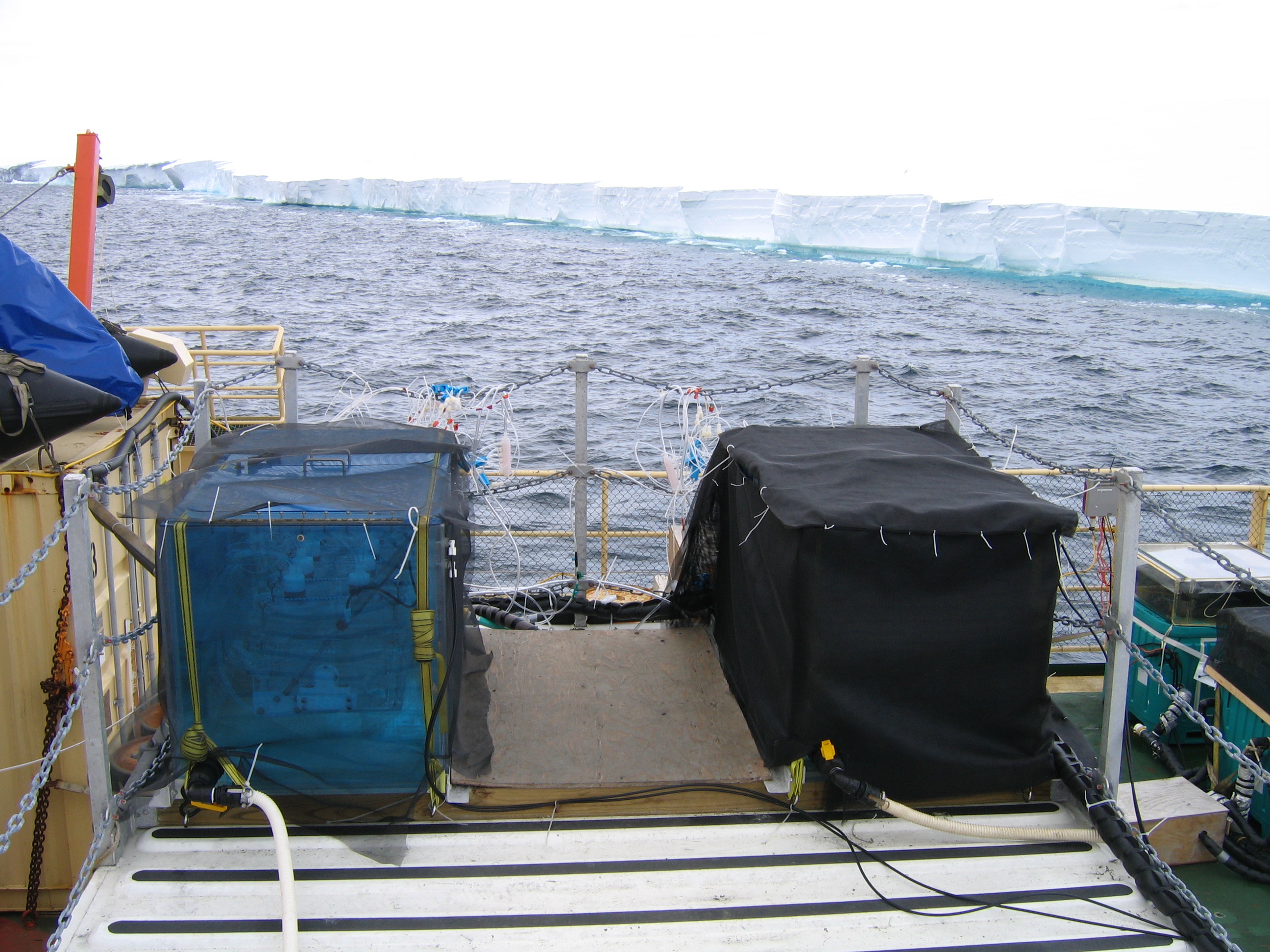 Controlled environment algal agitation system deployment in the Ross Sea. Non-metallic internal cages hold 12 – 2 liter sample bottles in an acrylic light chamber with removable light filters. Samples articulate 120 degrees under a programmable timing sequence within a constant temperature bath employing heaters and chillers.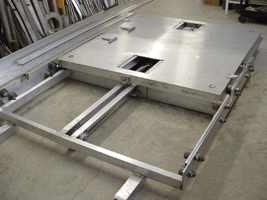 Motor driven, 6' x 6' trolley used to shuttle CTD's from the launch deck to wet lab aboard the R/V Hugh Sharp.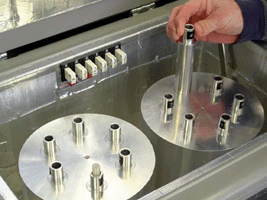 Aluminum assimilation chamber being lowered into an aluminum thermal isolation heat sink.
I worked with CHPT to design and manufacture specialized high pressure equipment that we have been using for the past four years in our research to force xylem sap from plant roots. The craftsmanship that went into the equipment was exceedingly high. Doug Hicks who did the design was at all times trying to meet my expectations and was willing to continue the design phase until it was perfected before manufacture. We have used the equipment extensively and its performance has exceeded my expectations. I would highly recommend CHPT for your custom equipment design and manufacturing.
Daniel Schachtman, PhD - Associate Member and Principal Investigator, Donald Danforth Plant Science Center
While completing my doctoral work at the University of Delaware, CHPT was very helpful in taking our design ideas for shipboard, controlled environment algal culturing systems (Ecostats) and engineering them into cost effective and reliable equipment. The equipment was needed to provide stable growth conditions for my experiments in the very unstable working environments aboard research vessels operating in the Southern Ocean off Antarctica and the North Atlantic Ocean. I really valued the time, effort and concern they provided me over the years.
Clinton Hare - Research Scientist, Woods Hole Group
CHPT has always provided Marine Operations at the University of Delaware with exceptional service. Besides advanced machining and engineering design capabilities, they are one of the few companies in the area that understands the specific needs of marine science applications. From composite shaves and stainless steel cable terminations, to special designs such as our trace metal clean winch and CTD trolley, CHPT's quality, detailed design, and delivery record have always been first rate. Our operation would be hard pressed without their specialized services.
Mr. Matthew Hawkins - Director of Marine Operations, College of Marine and Earth Studies, University of Delaware
CHPT has designed and built numerous pieces of equipment for my lab over the last 15 years including an assimilation chamber and a thermal isolation heat sink for studying gas exchange in marine and terrestrial plants. In order to maximize thermal exchange for temperature control, the chamber walls are ribbed and carry water circulated through a series of 16 bores extending completely through the walls to transport heat away. The heat sink were precision machined to 0.001″ clearances to provide good thermal conductivity. Both systems have worked beautifully and their solid construction and anodized finish have provided trouble free service over years of use. Of all the machinists with whom we have worked, CHPT's combination of design and construction expertise is far and away the best.
J.S. Boyer, PhD - du Pont Professor of Biochemisty/ Biophysics Emeritus, College of Marine and Earth Studies, University of Delaware
Additional Services
Below are a few of our additional offerings.  Please contact us to see what we can do for you!
Contact Us!